Bias Reporting Process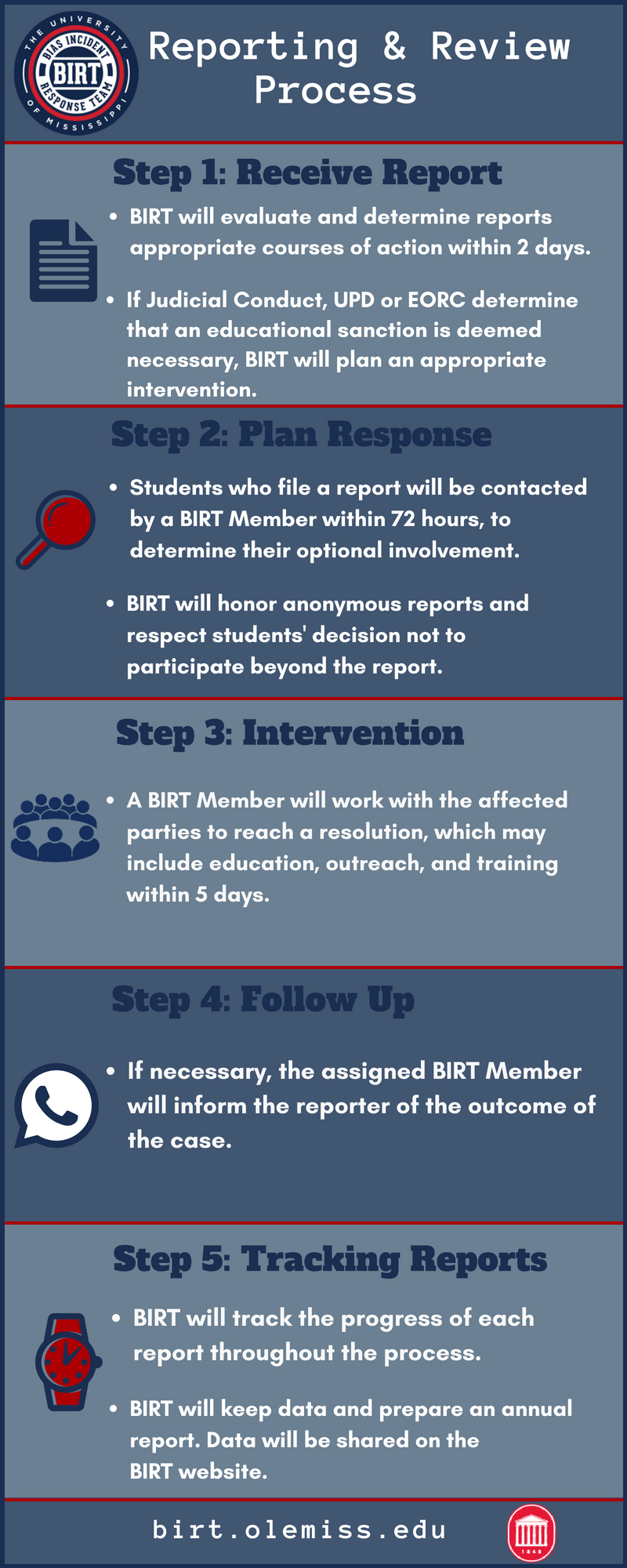 Step 1: Receive Report
BIRT will evaluate and determine reports appropriate courses of action within 2 days.
If Conduct, UPD or EORC determine that an educational sanction is deemed necessary. BIRT will plan an appropriate intervention.
Step 2: Plan Response
Students who file a report will be contacted by a BIRT Member within 72 hours, to determine their optional involvement.
BIRT will honor anonymous reports and respect students' decision not to participate beyond the report.
Step 3: Intervention
A BIRT Member will work with the affected parties to reach a resolution, which may include education, outreach, and training within 5 days.
Step 4: Follow-Up
If necessary, the assigned BIRT Member will inform the reporter of the outcome of the case.
Step 5 Tracking Reports
BIRT will track the progress of each report throughout the process.
BIRT will keep data and prepare an annual report. Data will be shared on the BIRT website.